YOUR LOCAL IN RADFORD SEMELE
Peach is a collection of really great pubs, mainly in market towns in the heart of England. The White Lion is a smart, historic country pub in the village of Radford Semele. Drive out, and enjoy excellent quality gastropub classics, alongside interesting and seasonal daily specials. We only serve what we're happy to eat ourselves, sourcing the best ingredients from suppliers with the same ethics as us, creating honest plates of food in relaxed, welcoming surroundings. Always with a kind word and a sense of fun. Today we have twenty one pubs in lovely towns and villages, and an undimmed devotion to Making Life Peachy. We have always been passionate about giving back and as we've developed and grown over the years, our ability and motivation to make the world a little better, a little peachier, has grown with us. The Bigger Peach shows our efforts to improve communities, equality in the workplace, and the future sustainability of our world. Our achievements were recognised in 2022, when we won Best Sustainable Pub Company at the Publican Awards, and we're also three star accredited by the Sustainable Restaurant Association. 
Soak up the sun, atmosphere and beautiful village views whilst enjoying a bite to eat, a cocktail, or a glass of award-winning wine from our drinks list. We serve food all day and children are welcome to enjoy smaller portions of any of our dishes. We take huge pride in serving the best ingredients we can find, from ethical producers, freshly prepared by our chefs. We're dog friendly in our bar and outdoor areas, bring your furry friend and stop by soon. On our bar you'll find a great range of spirits, beers and softs, so whether you pop in for a drink, a business lunch or a special dinner, we promise you a friendly welcome.
We look forward to seeing you soon!
Lianne & the team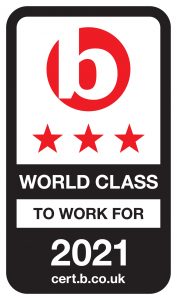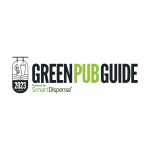 ---

LIANNE SARGENT, GENERAL MANAGER
Lianne's career started at the tender age of 5 as a glass collector for her parents, so hospitality runs strongly through those veins! After briefly flirting with the idea of becoming a lawyer or interior designer, she decided to stick to what she knew best, and her amazing career continued, working in only top-quality pubs, restaurants and boutique hotels. When she's not working she's organising friends and family to come together to eat something delicious both out and at home. Italy is one of her personal favourites and put a glass of wine or prosecco and a big bowl of pasta or fresh fish in front of her and she's a very happy lady.
Lianne is fiercely passionate about the detail, and brings energy and drive to her team, challenging everyone to push for the very best every time. She's an excellent trainer and would love to one day run several pubs for Peach. She's been with Peach for four years and has been eager to return to her hometown of Warwickshire for some time. With her beaming smile and that glint in that eye, you know Lianne is in the room, so pop in for a glass of fizz and a darn good plate of food soon, and if you look closely enough, you might just see that her socks are inside out – a strange but true fact!
---

STEFAN ELLIOTT, HEAD CHEF
It hasn't taken Stefan Elliott long to make an impact. He joined The Star & Garter in 2019, returning to the UK after many years working in Spain. Born and raised in Devon, Stefan went straight into catering from school. He'd always imagined himself as a Chef, and his opportunity came when he was working at a farmers market at just 16. "A Welsh Chef asked me to man his bread stall whilst he did a demo. To both our astonishment, I sold out of his bread by the time he came back. He was so impressed, he invited me to learn in his restaurant in the town of Llangollen, North Wales. I took it".
He started his career at the young age of 14, working at  Mrs Kirkham's Farm in the school holidays, he soon found his love for artisan ingredients, and enjoyed nothing more than tasting local food at the farmers market. Working alongside Michelin-starred Chef, Warrick Dodds of Northcote Manor, he then moved to Madrid working under the watchful eye of Sergi Arola. In Marbella, Stefan spent time in a restaurant whose owner was close friends of the late Paul Bocuse, working with quality local produce from wild fish to Caviar from the region, and home-grown vegetables. Having spent eight years in Spain, Stefan remains in love with the social eating culture, and using local produce.
Before Cheffing, Stefan considered becoming a pilot, or perhaps, like many youngsters, a rockstar. Although both ideas were quickly quashed when he admitted to himself he was scared of flying, and couldn't sing. 
Stefan enjoys creating a specials board full of exceptional dishes every day, and is excited to be with a business with the same ethics as his own, using the best ingredients and always serving the good stuff.  When he's not at home cooking for the family, you'll find Stefan taking his two dogs out for a walk, or watching his team, Coventry, "play". 
---

SARAH ROBINSON, POD DIRECTOR
Growing up in Solihull, Sarah discovered her passion for food and making sure people had a great time whilst waiting on tables at her local pub The Peacock. Though it didn't take long to get qualified in leisure marketing at Solihull College nor promoted to assistant manager after only a year. At just 21 she found herself managing The Falcon at Hatton, a great Warwickshire gastropub and great experience for what was to come. That included opening Bank Birmingham in chic Brindley Place, just as the city's food scene really started to take off, and a stint at Lovely Pubs running one of their loveliest The Crabmill at Henley in Arden. Soon it was time to run her own and Sarah headed south to take on two, The Hurdles in Droxford and The Bird in Hand in Lovedean in leafy Hampshire, turning both into fantastic foodie destinations. She finally found Peach in 2014, running The High Field for several years. Now you'll find her overseeing both The High Field, and all our Warwickshire pubs and is now looking forward to putting  The White Lion on the map.